Current Event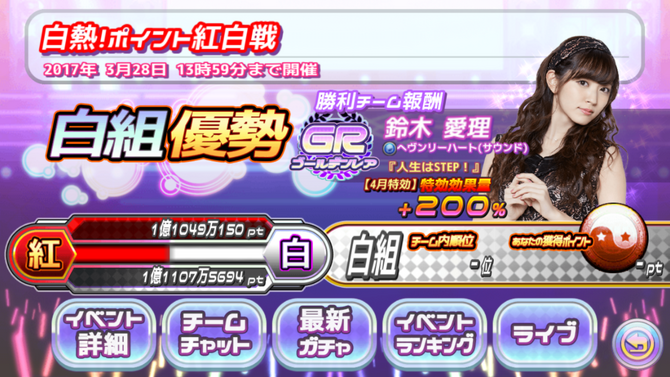 Ends in March 28 2017 23:59:00 +0900!
News
Create blog post
A new rarity has been announced yesterday: The type Legendary, shortened to LE.

To celebrate this new type the first LE card has been added. It's an LE Yajima Maimi.




The new succession is as following. …

Read more >

Hello everybody,

I've finally come to update some crucial game features. First of all, the Past Events page is up to date.

Secondly, and more importantly, I'm currently updating the songs. All new song…

Read more >

Hello everybody! First of all, I'm happy to see that there are people who want to help out with the wiki. It's been some busy weeks and with the game uploading 10-20 new cards every event we tend to …

Read more >
See more >
Ad blocker interference detected!
Wikia is a free-to-use site that makes money from advertising. We have a modified experience for viewers using ad blockers

Wikia is not accessible if you've made further modifications. Remove the custom ad blocker rule(s) and the page will load as expected.